By Brian Flood
It's been a little over a week since a career criminal plowed his red Ford Escape SUV through barricades and into the crowd at the Waukesha Christmas Parade, killing six people and injuring dozens.
The attack initially seemed like it would be the next major mainstream media storyline – but then Darrell Brooks Jr. was charged with five counts of first-degree intentional homicide and the press has largely lost interest. The tragedy hasn't resulted in round-the-clock cable news discussion about Brooks' troubled past or possible motives, and mainstream investigative reporters don't appear to be searching for clues.
"Left-leaning media outlets today want to frame every story through their predetermined narrative lenses. That's what is happening here with the reporting of the Waukesha Christmas parade story," DePauw University professor and media critic Jeffrey McCall told Fox News Digital.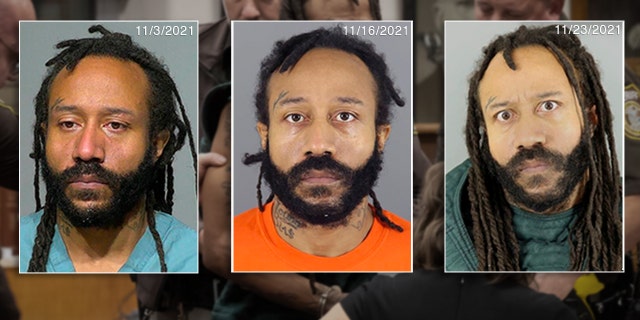 Brooks' violent past stretches back to 1999, when he was accused and later convicted of aggravated battery with intent to cause great bodily harm. Most recently, he allegedly ran a woman over and punched her in the face on Nov. 2. He has an outstanding warrant in Nevada for skipping bail on a sex crime charge and has shared a variety of alarming social media posts that could help provide a motive.
"These points were missing from recent reporting from CNN. In fact, not only have most outlets avoided digging into Brooks and a potential motive, they've avoided Brooks' involvement altogether," Fourth Watch editor Steve Krakauer, a former CNN digital producer, wrote.
CNN shocked on Sunday by declaring a moment of silence would mark one week since "a car" drove through the parade. Last week, The Washington Post used a similar tactic, tweeting the tragedy was "caused by a SUV" as both liberal outlets failed to mention who was driving the red Ford Escape in widely mocked, viral tweets. In the article chronicling the events of the parade, the Post continued to rely on the vehicle as the apparent cause of the bloodshed. 
Even after Brooks was finally mentioned in the fifth paragraph of the Post story, the following paragraphs read, "The SUV then drove down Main Street, hitting more than 40 people and killing at least five of them… Down the road, instead of following the parade route and make a turn to get to Wisconsin Avenue, the SUV went straight through North West Avenue, passing over the barriers."
Much like CNN was roasted for blaming the car, critics pummeled the Post on social media for villainizing the SUV.
"Cars, of course, don't drive. People drive cars," Krakauer wrote in his newsletter.
"Democracy dies in darkness, as the WashPost slogan goes now. So does, apparently, the effort to hide the culprit of a mass killing if it doesn't fit into a preferred narrative," Krakauer added. "Here we see a bias of omission – and a window into the sad reality that our media is not learning from its mistakes." 
McCall agrees, noting what is omitted from a news story is often as important as what is included. 
Read More From The PatriotAmerican
"This 'journalism of omission' is being done consciously and does a disservice to the news consuming public," McCall said. "Context in news stories is important and the background of the alleged perpetrator is part of that context. It provides a sense of causation for why an event happened. These news topics are sensitive, of course, but it does society no good when news outlets want to sanitize content in order to massage public perception."
CNN and the Post are hardly the only liberal news organizations to downplay the attack, or Brooks' role. 
As of Monday morning, The New York Times had not covered the parade attack since Nov. 25. MSNBC's Rachel Maddow recently spent an entire segment on the horrific attack without mentioning Brooks once. She only referred to him as "the suspect" and MSNBC didn't put his mugshot on screen during the segment, either.