Fresh off high-profile appearances in Iowa and Florida, 2024 presidential candidate Vivek Ramaswamy's campaign has issued a list of people the entrepreneur might appoint to the Supreme Court and the U.S. Court of Appeals if he reaches the Oval Office.
The Supreme Court shortlist includes two names that should be familiar to many Americans: Sen. Ted Cruz (R-Texas), who was a serious contender for the Republican nomination in 2016, and Sen. Mike Lee (R-Utah).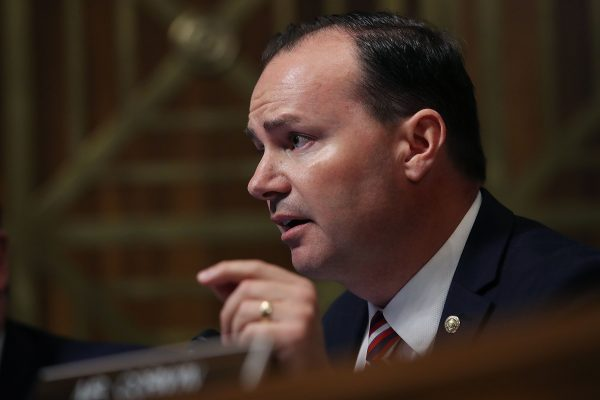 Recent Supreme Court decisions on abortion, affirmative action, the power of federal agencies, and other issues underscore the importance of judicial appointments. In a closely divided country, they're even more critical for those seeking wins that outlast a single presidential administration or session of Congress.
"President Biden's focus on judicial appointments appeared to be on diversity of race & gender," Mr. Ramaswamy said in a statement accompanying his list.
President Joe Biden selected current Supreme Court Justice Ketanji Brown Jackson after pledging he'd pick a black woman for the slot.
Others have voiced concerns over the Biden administration's apparent prioritization of demographics over merit or other factors in judicial selection.
"While I drew from diverse experiences–current and former federal judges, a former Solicitor General, two U.S. Senators–my sole criterion was to select candidates with an unwavering commitment to an originalist understanding of the U.S. Constitution, who also understand the unique threats to liberty in the 21st century (including lurking state action)," Mr. Ramaswamy said in his statement.
Originalists seek to interpret the Constitution as it was understood when originally drafted. Closely associated with former Supreme Court Justice Antonin Scalia and current Supreme Court Justice Clarence Thomas, the originalist judicial philosophy contrasts with "living constitutionalism," a position advocated by former Supreme Court Justice Ruth Bader Ginsburg. Living constitutionalists contend that changing views among the general public should be able to alter how the Constitution is interpreted.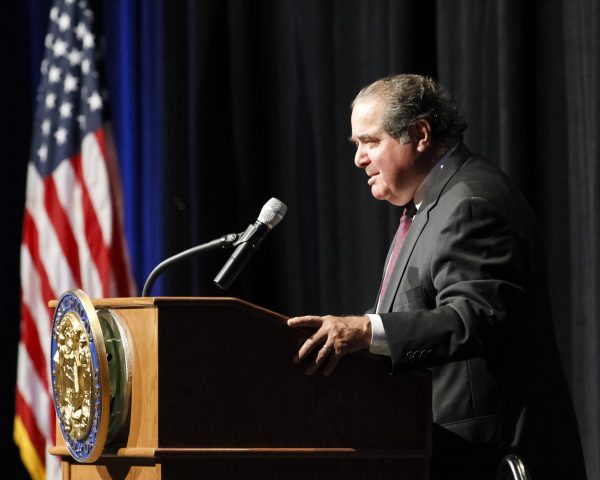 Mr. Ramaswamy's focus on originalism appears to have influenced his choice of Mr. Lee.
His email outlining the list cites a commentary on the "Take Care Act," introduced in 2019 by Mr. Lee and Mr. Ramaswamy's fellow Yale Law School alumnus Sen. Josh Hawley (R-Mo.).
The bill would have empowered the president to remove the officers appointed with Senate advice and consent.
Mr. Lee, who clerked for Supreme Court Justice Samuel Alito, said the bill restored Article II powers held by the president until a 1935 Supreme Court decision, Humphrey's Executor v. United States.
As for Mr. Cruz, Mr. Ramaswamy's email refers to a religious liberty award the lawmaker received from the American Legion.
The aspiring commander-in-chief's list also includes Paul Clement, who served as solicitor general under George W. Bush.
Fifth Circuit Court of Appeals Judge James Ho, who was appointed to that position by former President Donald J. Trump, also made the cut.
The campaign email outlining the list refers to Mr. Ho's opinion in the lower court case that preceded Dobbs v. Jackson Women's Health Organization, the Supreme Court decision overturning the Roe v. Wade precedent on abortion.
It also references his June 2020 concurrence in Spell v. Edwards. Judge Gregg Costa found that a Louisiana church's challenge to Gov. John Bel Edwards's COVID-era restrictions on church gatherings was moot because the restrictions had expired.
While Mr. Ho did not dispute that the appeal was moot, he voiced concerns about what many perceived as hypocrisy from public officials regarding public gatherings at the height of the George Floyd protests.
"In recent weeks, officials have not only tolerated protests—they have encouraged them as necessary and important expressions of outrage over abuses of government power," he wrote.
"For people of faith demoralized by coercive shutdown policies, that raises a question: If officials are now exempting protesters, how can they justify continuing to restrict worshippers? The answer is that they can't. Government does not have carte blanche, even in a pandemic, to pick and choose which First Amendment rights are 'open' and which remain 'closed,'" Mr. Ho continued.
In addition, the Ramaswamy list names Third Circuit Court of Appeals Judge Thomas Hardiman.
Mr. Clement, Mr. Lee, Mr. Cruz, Mr. Hawley, Mr. Hardiman, and Mr. Ho all appeared on a 2020 shortlist of Supreme Court nominees from then-candidate Trump. Mr. Hardiman was also among the frontrunners to replace former Supreme Court Justice Anthony Kennedy in 2018.
Mr. Ramaswamy's Supreme Court list also includes these names:
Ninth Circuit Court of Appeals Judge Lawrence VanDyke
Eleventh Circuit Court of Appeals Judge Lisa Branch
D.C. Circuit Court of Appeals Judge Justin Walker
His list of likely appellate nominees includes the following names:
Sarah Pitlyk of the Eastern District of Missouri District Court
Kathryn Mizelle of the Middle District of Florida District Court
Martha Pacold of the Northern District of Illinois District Court
Matthew Kacsmaryk of the Northern District of Texas District Court
Brantley Starr of the Northern District of Texas District Court
Stephen Alexander Vaden of the U.S. Court of International Trade
Ryan Holte of the U.S. Court of Federal Claims
Ms. Mizelle, another Trump appointee, gained wider fame in 2022 for striking down the federal transportation mask mandate.
"My guess is that you will find originalists who would add some people to the SCOTUS [Supreme Court] list, but I doubt whether you will find a lot of objections to the names that are there," a legal scholar who requested anonymity told The Epoch Times via email.
Read More From PatriotAmerican
"My sense, however, is that the consensus originalist first choice (Amul Thapar) is not on the list," the scholar added.
Mr. Thapar is on the Sixth Circuit Court of Appeals. Like Mr. Ho and others on Mr. Ramaswamy's lists, he owes his current appointment to Mr. Trump.