Atlanta police identified 23 suspects charged with domestic terrorism after allegedly launching an attack against the construction site for a police and fire training facility dubbed "Cop City."
The Atlanta Police Department revealed that all but two of the arrestees are from out of state. Another two are from out of the country.
Dimitri LeNy is from France and Fredrique Robert-Paul is from Canada.
Three suspects – Ayla King, Alexis Paplai and Timothy Bilodeau – are from Massachusetts.
There are two from Arizona: Samuel Ward and Max Biederman. From New York, there are Mattia Luini and Priscilla Grim.
Another pair – Kayley Meissner and Grace Martin – are from Wisconsin.
Kamryn Pipes is from Louisiana. Maggie Gates is from Indiana. Ehret Nottingham is from Colorado. Victor Puertas is from Utah. Amin Chaoui is from Virginia. James Marsicano is from North Carolina. Emma Bogush is from Connecticut. Luke Harper is from Florida. Colin Dorsey is from Maine. And Zoe Larmey is from Tennessee.
The only suspects with Georgia addresses are Thomas Jurgens and Jack Beaman.
The group is accused of leaving a nearby music festival Sunday evening and heading to the construction site of the Atlanta Public Safety Training Center "to conduct a coordinated attack on construction equipment and police officers."
Authorities noted how the group changed into black clothing and allegedly threw commercial-grade fireworks, Molotov cocktails, large rocks and bricks at police officers.
"What happened last night was not peaceful protest – it was violence. Plain and simple," Georgia Attorney General Chris Carr said in a statement Monday. "We will not tolerate this destruction of property, and we will seek to ensure that those who have engaged in this criminal behavior are held accountable to the fullest extent of the law."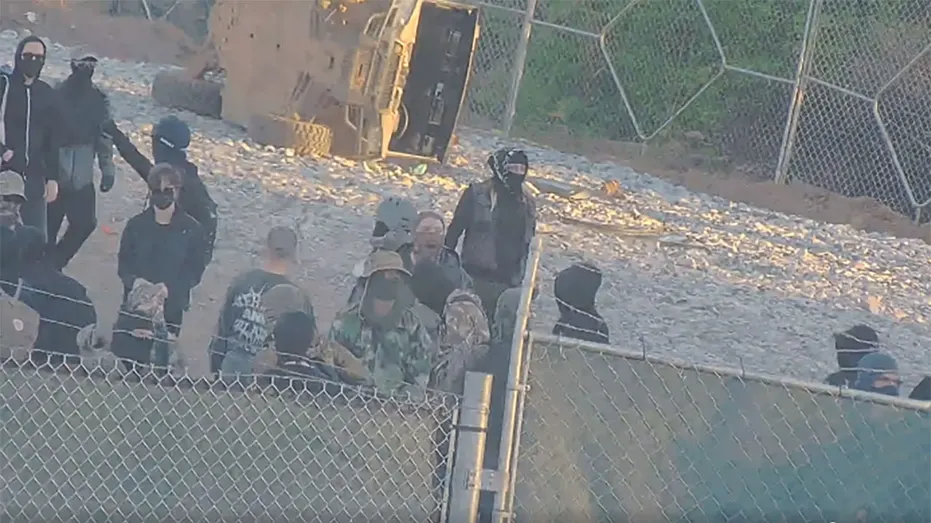 "This state-of-the-art Public Training Safety Center will benefit not only police officers, firefighters and EMTs, but the entire community," Carr said. "We strongly support its construction and operation, and we will not back down from violent extremists from Georgia, Maine, Oregon or elsewhere who seek to stop us."
Though Carr cited Oregon, it does not appear any of the 23 charged in Sunday's incident are from that state. Police did initially say 35 "agitators" had been detained.
On an appearance on Fox News earlier Monday, Carr described those arrested as part of a "national network, an international group of people that are organized to come to our state to undermine a public safety training center."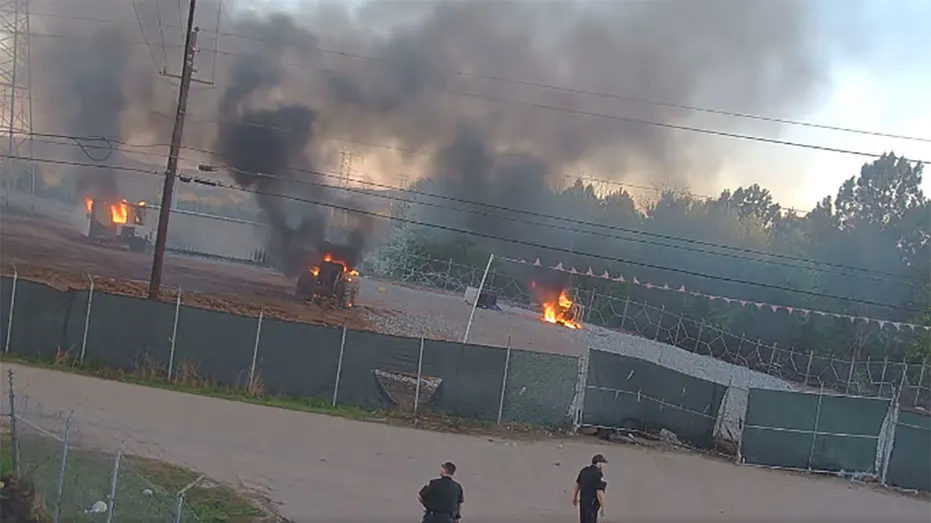 "This wasn't about a public safety training center. This was about anarchy, and this was about an attempt to destabilize," Atlanta Chief of Police Darin Schierbaum said Sunday night, telling reporters at the scene that both the FBI and the Georgia Bureau of Investigation have joined the probe into the incident.
Though demonstrations at the 85-acre property in DeKalb County, which was secured for a $90 million police and fire training facility, have been ongoing, Schierbaum said Sunday's incident marked a "significant escalation" both in the level of violence and the number of individuals involved in the attack.
Before Sunday, at least 19 people had been arrested and charged with domestic terrorism since December in connection to demonstrations at the "Cop City" site. Six of the 19 arrests came out of a violent riot in downtown Atlanta on Jan. 21 that was sparked by the deadly shooting of 26-year-old environmental activist Manuel Esteban Paez Teran by Georgia State Patrol.
State patrol had responded to the construction site to clear out demonstrators. Authorities said Teran, who reportedly went by the name Tortuguita and identified as non-binary, shot a trooper in the abdomen before law enforcement officials returned fire and killed Teran.
Officers have arrested a total of 23 people. Only two of them are from Georgia. The following have been charged with domestic terrorism, according to Atlanta police:
Police say 28-year-old Thomas Jurgens, who works as a staff attorney for the Southern Poverty Law Center, was one of only two Georgia residents involved in the chaos.