Story by Emma Colton
A Connecticut clothing store owner fatally shot a suspected robber during a shootout last week, but was wounded in the exchange of gunfire, according to police.
"A brief struggle took place between the store clerk and one of the suspects who pulled out a firearm," the East Hartford Police Department reported. Police identified the store employee as a clerk, though NBC Connecticut reported it was the store owner who was on the premises working late that night.
Two men wearing black ski masks entered the clothing store Humble & Paid Co. just after 10:30 p.m. on Thursday with the intention of robbing the store, the police said in a press release.
The store owner was subsequently shot in the back by one of the suspects but managed to return fire with two of his legally-owned firearms.
The store owner was able to strike one of the suspects multiple times, while the other suspect reportedly fled during the first struggle during the incident, according to police.
The injured suspect, identified as 26-year-old Jashar Haslam of Hartford, was treated at the scene and then transported to a local hospital, where he was pronounced dead.
"It's a very decent area, don't get me wrong besides from this. This is like the first time that I know anything like this happened here," Navdeep Singh, the manager of neighboring store Bruno's Liquor, told Fox 61.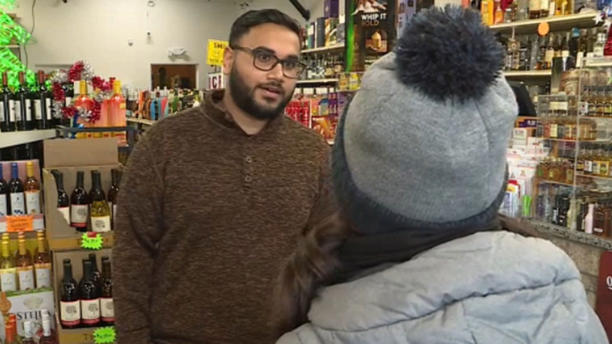 The store owner was also treated on the scene for his gunshot wound to the lower back, and then transported to a local hospital with non-life-threatening injuries.
Police are still searching for the second suspect in the case. Police have not released additional information on the suspect or the injured store owner.
The incident was included in the Heritage Foundation's Defensive Gun Use Tracker, which keeps a tally of instances across the country where legal firearms are used in self-defense.
"This man used BOTH guns. Unclear if he engaged in a shootout and ran out of ammo in the first gun, or if he double-fisted two handguns at the same time," the Defensive Gun Use Tracker said of the incident on Twitter.
Please follow and like us: