Story by Thomas Catenacci
Global green energy company Siemens Gamesa reported Thursday that it had lost a staggering $967 million during the three-month period from between October to December.
The Germany-based company, which dubs itself as "the global leader in offshore power generation," noted the wind industry has faced various unfavorable pressures leading to negative growth in recent months and years, in its earnings report for the first quarter of fiscal year 2023 released Thursday morning. The company added that governments would need to further assist the industry to ensure future positive growth.
"The negative development in our service business underscores that we have much work ahead of us to stabilize our business and return to profitability," Siemens Gamesa CEO Jochen Eickholt said in a statement.
"The beginning of fiscal year 2023 saw a further increase in global wind demand prospects for the next ten years, but further governmental action is needed to close the gap between ambitious targets and actual installations," the company added in its release.
It said the Inflation Reduction Act, the $739 billion climate and tax bill President Biden signed in August, and other European Union actions would help its business, but that those measured weren't enough.
Siemens Gamesa stated that it is facing headwinds that include slow permitting, electric grid constraints and regulatory uncertainty. Such market conditions are, in turn, causing "sizeable losses" in the wind business, employment destruction and investment constraint.
The company concluded that the "sizeable gap between recent installation expectations and targets" is endangering the energy transition.
Overall, Siemens Gamesa's losses reported Thursday represented a more than 100% increase in losses compared to the same period last year, according to the company.
The poor performance from one of the world's largest wind turbine makers comes as governments continue to push aggressive wind strategies in an effort to decarbonize their grids and become less reliant on fossil fuels for power generation.
"But look, you know, we're going to deepen our partnership on offshore wind as well as climate overall, and create jobs — good jobs, union jobs," Biden remarked in June.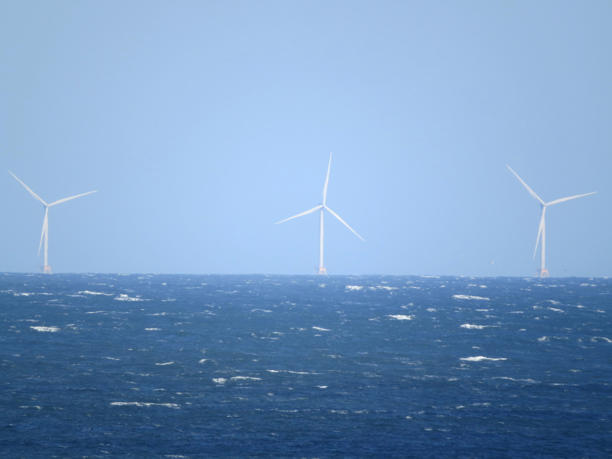 "And my administration set bold targets to start with: 30 gigawatts by 2030. That's 10 million homes. Ten million homes with offshore wind," he continued. "Ports turned back into economic engines, being in a position where foundries and factories are up and running — again, creating jobs. And a more resilient grid, harnessing technologies like battery storage."
Read More From The PatriotAmerican
International green groups, though, have repeatedly warned that wind development is falling far short of what is needed to transition from fossil fuels to green energy.
A report on offshore wind from the Global Wind Energy Council noted that while a record 21.1 gigawatts of offshore wind was connected around the world in 2021, that figure fell far short of what is needed to reach net-zero.
And the International Energy Agency said 70 to 80 gigawatts of offshore wind must be installed annually by 2050 to transition from fossil fuel dependence.