Opinion by Joe Concha, Opinion Contributor
President Biden has spent an inordinate amount of time outside the White House on weekends, mostly at his two homes, in Wilmington and on Rehoboth Beach, in his home state of Delaware.
How much time does the commander in chief spend in Delaware, you ask? Try 61 weekends, or 195 days, according to CBS News White House Correspondent Mark Knoller.
Why is this relevant? Because, per news that has dominated the airwaves this week, classified documents were discovered in Biden's garage in Wilmington in December. Five more documents were discovered on Saturday.
The discoveries in Wilmington come on the heels of a previous discovery made on Nov. 2 at the Penn Biden Center in Washington, D.C. But that discovery wasn't revealed to the public by the DOJ until two months after the midterm elections.
When asked how the president learned that Attorney General Merrick Garland had appointed a special counsel to investigate the matter, White House Press Secretary Karine Jean-Pierre said Biden only learned about it during Garland's Thursday announcement and was not notified beforehand. (Biden was attending a funeral at the time of Garland's announcement.)
So, who has visited the president during his nearly 200 days and nights in Delaware? Because if classified documents were sitting next to Biden's Corvette in a home where, considering this is the president, many, many people were visiting, perhaps it's important for the FBI and public to know who was there.
When asked about the status of releasing the visitor logs, Jean-Pierre became flustered and frustrated.
"When will the White House release a log of visitors to the Wilmington house?" Fox News's Peter Doocy asked.
Jean-Pierre replied by instead referring to the White House logs being made available to the public while ignoring the part about Wilmington.
"What about in his Wilmington house where there was potentially unsecured, classified material?" Doocy followed.
"Again, we did something that the last administration got rid of, which is instituting the White House logs," she said. "Did you ask the last administration why they got rid of the White House logs?"
Doocy responded that he was a campaign reporter covering the Biden campaign at the time.
This question should not go away. If the president, any president, spends 60 weekends away from the White House in under two years in office, the public has a right to know who is visiting him. This is especially true in Biden's case, when the home had unsecured classified documents on the property.
Other questions for Team Biden:
Why didn't the DOJ inform the public of the discovery of the classified documents when they were first discovered on Nov. 2? Is it because the midterm elections were coming a few days later?
Why is this information coming out now, six years after the documents were originally stored? Is it because a majority of Democrats (57 percent) and most Americans (70 percent) don't want Biden to seek a second term given that he's already in his eighties?
Why were the documents split up among two locations in Washington and Wilmington?
Finally, what do these documents contain? Do they pertain to Hunter Biden's business deals involving alleged influence peddling in the family name in China and Ukraine? And do these documents show that Joe Biden profited from those deals, as Hunter Biden's business partner has alleged?
Regardless of the answers, one thing is clear: The ability and ease of government officials – whether it's Hillary Clinton after she was secretary of state, Donald Trump post-presidency or Joe Biden post-vice presidency – to take classified materials home without any written documentation must stop. And it's up to Congress to make this happen.
Did the swamp come for Joe Biden? It sure looks that way. And based on his answer to the question of why he had classified materials next to his Corvette, Biden looks ill-equipped to handle the questions that will continue to come.
"By the way, my Corvette's in a locked garage, OK? So, it's not like they're sitting out on the street," Biden retorted.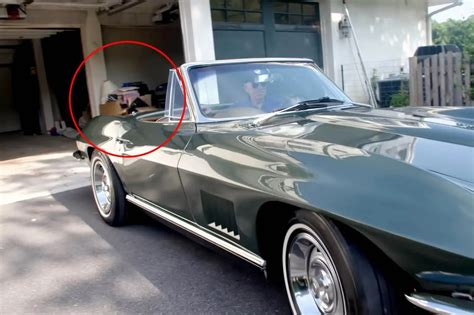 Ooof.
And now Biden has what no president wants: A special counsel hanging over him for the foreseeable future, along with a Republican Congress launching its own investigations. Rep. Adam Schiff (D-Calif.) or Eric Swalwell (D-Calif.) won't be on any committees this time to help shape the narrative through the media. 
Read More From The PatriotAmerican
Both the special counsel and GOP Congress will undoubtedly pursue the aforementioned Delaware visitors logs. And then there's candidate Donald Trump, who will surely make the raid on Mar-a-Lago and Biden's apparent hypocrisy a centerpiece of campaign rallies set to begin soon.
Trump knows that Garland could not possibly move ahead with an indictment, because such a move would mean indicting the current president as well, and that's not going to happen.
So, the final question is: Will Biden think twice about running for reelection?
Stay tuned.
Joe Concha is a media and politics columnist.