By Katabella Roberts
Much of the Biden administration's vaccination mandate pertaining to large private employers went into effect Monday, despite the rule facing legal challenges in the Supreme Court, leaving some businesses unsure as to how to proceed.
As of Jan. 10, businesses with 100 or more employees were required to ensure that all employees have been fully vaccinated with either two doses of the Pfizer or Moderna vaccines or one dose of Johnson&Johnson's, and they must provide paid leave to workers getting the vaccine.
Businesses included in the mandate must also keep track of workers' vaccination status via a database, provide employees with their company's vaccine policy and procedures, and ensure unvaccinated employees wear a mask while indoors.
The rule, which was enforced by the Occupational Safety and Health Administration (OSHA), applies to some 84 million U.S. workers. Businesses that are not compliant face fines of up to $14,000 per violation.
However, OSHA has said it won't issue penalties for non-compliance until Feb. 9, which is the same deadline by which businesses must implement the weekly COVID-19 testing alternative for unvaccinated employees.
Yet the Supreme Court is yet to make a final decision on the rule, which is currently subject to legal challenges from a number of business groups, along with the states of Ohio, Missouri, Louisiana, and more, who are challenging the lawfulness of President Joe Biden's vaccine mandates.
In November, the 5th U.S. Circuit Court of Appeals temporarily halted the nationwide implementation of the rule. However, it was reinstated last month after the case was reassigned to the 6th Circuit.
Many businesses, including the U.S. Postal Service (USPS), are concerned that the mandate could create further labor shortages at a time when businesses are already struggling to hire new workers. Last week USPS asked federal officials for a temporary waiver from Biden's vaccine mandate due to potential staffing and supply chain shortfalls.
"Given the significant challenges that our nation's supply chains are already experiencing, we respectfully suggest that the nation cannot afford the additional potential substantial harm that would be engendered if the ability of the Postal Service to deliver mail and packages is significantly negatively impacted," Deputy Postmaster General Douglas A. Tulino wrote in the request to OSHA dated Jan. 4.
The Supreme Court on Friday heard two oral arguments about the mandate, the first regarding Biden v. Missouri, in which the federal government wants to lift lower court stays that are blocking it from enforcing a Nov. 4, 2021 emergency regulation by the Department of Health and Human Services (HHS).
The regulation requires that more than 10 million employees at health care facilities that participate in the Medicare and Medicaid programs get vaccinated.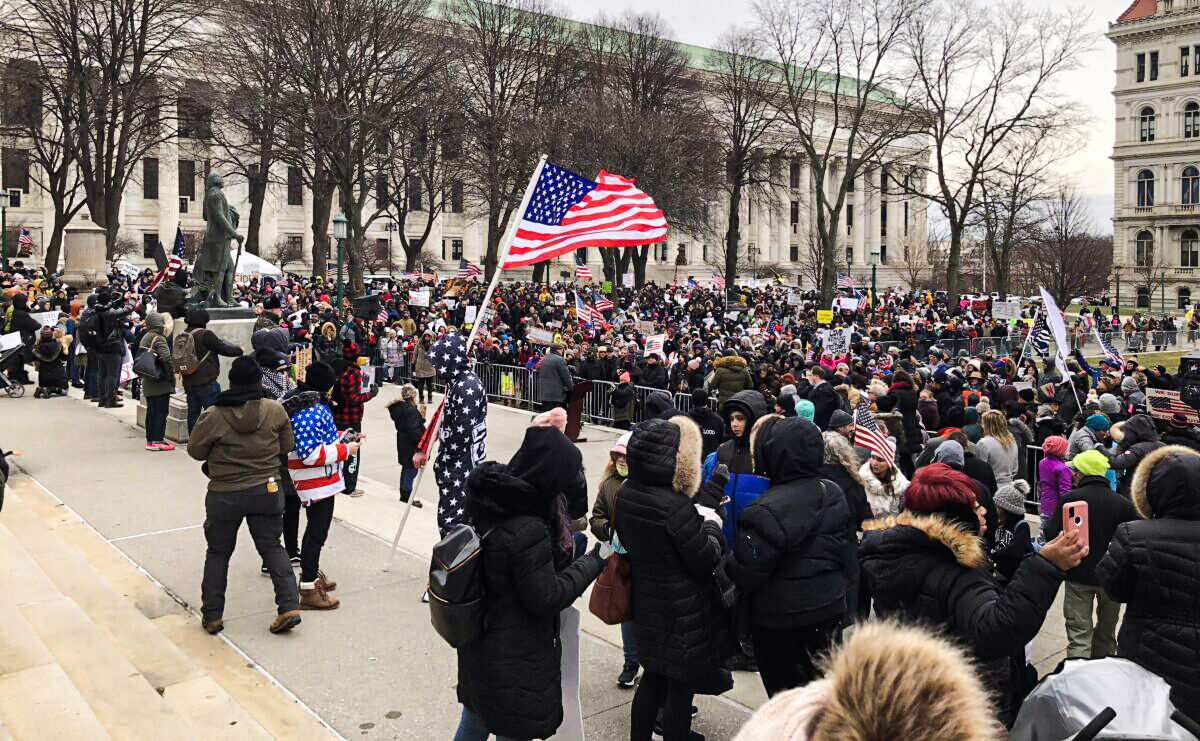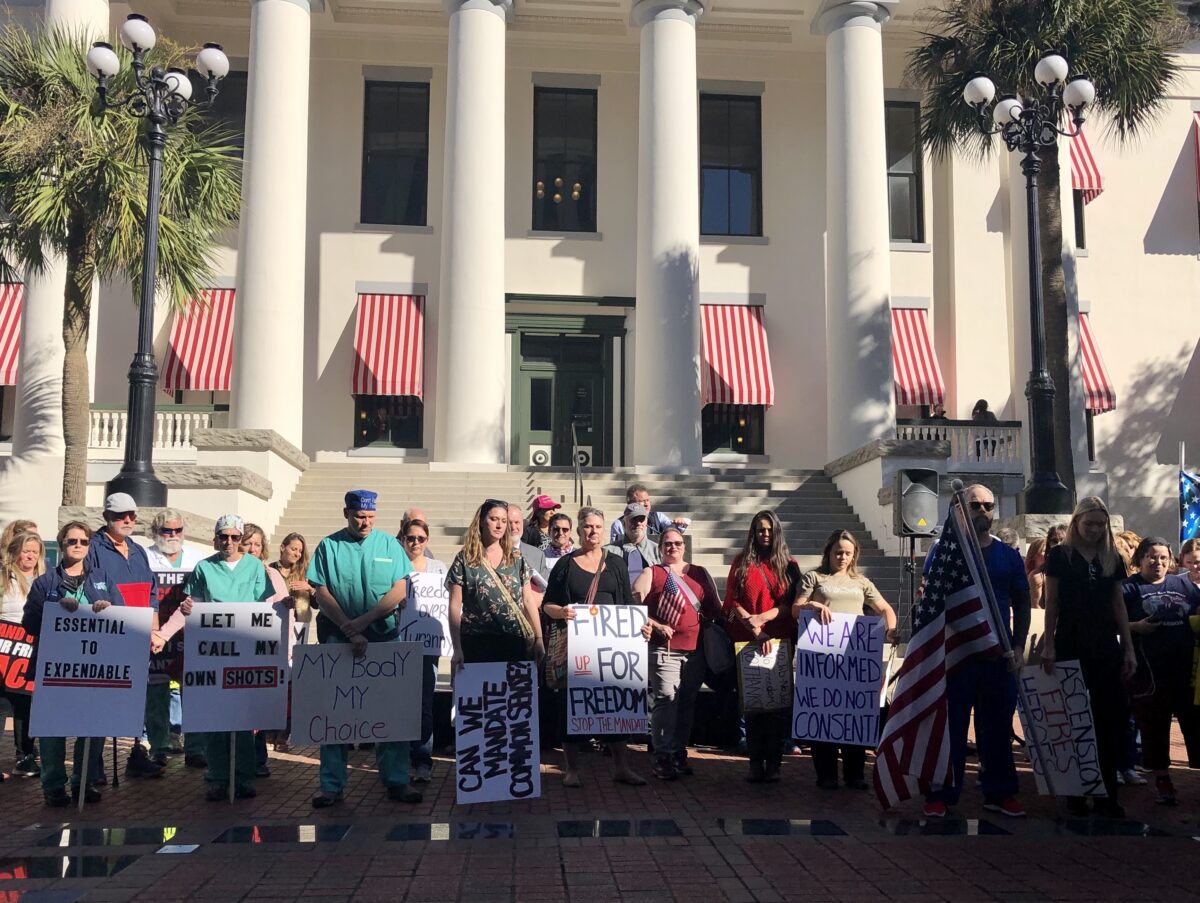 The second case, from the National Federation of Independent Business (NFIB) v. Department of Labor, concerns the administration's large private employers vaccine mandate.
During Friday's oral arguments on the private-sector mandate, Chief Justice John Roberts said the federal government may be overreaching with its mandate, and attempting to "cover the waterfront" by imposing COVID-19 policies, a matter that should, in fact, be dealt with by Congress.
Roberts said the pandemic "sounds like the sort of thing that states will be responding to or should be … and that Congress should be responding to or should be, rather than agency by agency, the federal government, the executive branch, acting alone is responding to it."
Elsewhere on Friday, NFIB attorney Scott A. Keller said that "OSHA's economy-wide mandate would cause permanent worker displacement rippling through our national economy, which is already experiencing labor shortages and fragile supply lines. OSHA has never before mandated vaccines or widespread testing, much less across all industries."
Yet while the Supreme Court justices on Friday appeared to express some skepticism regarding the rule, they stopped short of blocking the mandate from going into effect on Monday.
Read More From The PatriotAmerican
An October poll from the Kaiser Family Foundation found that 37 percent of unvaccinated workers said they would leave their job if they had to get vaccinated or tested weekly. However, while a quarter of all adults surveyed said they knew someone who had quit their job due to the vaccine requirement, just 5 percent of unvaccinated workers said they had themselves done so.
The Biden administration has argued that the vaccine mandate will not only save lives but result in as many as 5 million American workers going back to work, and promote a faster and stronger economic recovery.