Celine Castronuovo 
---
Inn owners in Maggie Valley say 'no regrets' after posting divisive signDonald Trump launches another new venture
A SpaceX prototype rocket completed a high-altitude test Wednesday by safely touching down on a landing pad, the first successful landing of the model spacecraft that founder and CEO Elon Musk hopes to eventually send to the moon and Mars.
© Getty Images SpaceX headquarter
The vehicle, which SpaceX has dubbed Starship, was launched Wednesday in the fifth high-altitude test of a prototype from SpaceX's Starbase in South Texas.
A livestream of the launch showed the prototype, powered by three Raptor engines, traveling for about four minutes and reaching an altitude of about six miles over Boca Chica, adjacent to the Gulf of Mexico, according to The New York Times.
John Insprucker, a SpaceX engineer, narrated the livestream as it descended back to the ground and safely touched onto the landing pad.
"We are down, the Starship has landed," he said, noting that the flames that continued to emerge from the base of the rocket were a result of the rocket's fuel.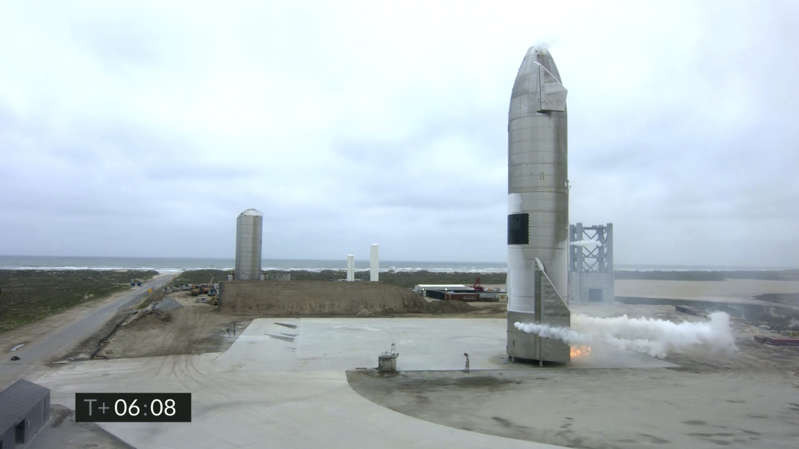 While prototypes of the rocket launched successfully in four previous tests, Wednesday's rocket was the first to reach a high altitude and land in one piece back onto the ground.
In each of the previous tests, the rockets were successfully launched into a high altitude, but they exploded during landing or after reaching the ground.
Musk celebrated the successful test in a tweet Wednesday, writing, "Starship landing nominal!
NASA last month awarded SpaceX a $2.9 billion contract to build a version of Starship that could transport astronauts to the moon's surface within the next ten years.
The successful test comes just days after SpaceX confirmed the successful recovery of four astronauts following a return mission to Earth from the International Space Station on Sunday morning.
Musk's SpaceX also has the goal of launching private space flights for tourists by 2023.