Delta Airlines CEO Ed Bastian issued a company-wide memo blasting the newly passed voter ID laws in Georgia.
Bastian said the bill is "unacceptable" and does not match Delta's values.
The new law requires a photo ID to obtain an absentee ballot.
Democrats say this is racist. Bastian agrees.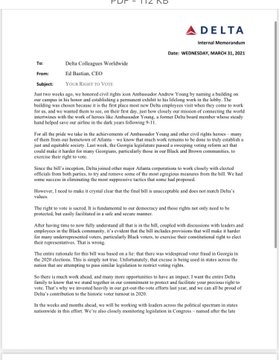 Bastian seemed to forget every passenger boarding a Delta plane shows an ID.