BY ZACHARY STIEBER February 22, 2021 Updated: February 22, 2021
House Democrats are attempting to pressure television carriers into deplatforming Fox News and two other cable news channels, arguing they have been spreading "misinformation" related to the COVID-19 pandemic.
Reps. Jerry McNerney (D-Calif.) and Anna G. Eshoo (D-Calif.) wrote to 12 cable, satellite, and streaming companies, urging them to take steps they asserted would combat the spread of misleading information.
The lawmakers alleged Fox, Newsmax, and One America News, spread misinformation about the November 2020 elections and COVID-19, and wondered why carriers "have done nothing in response to the misinformation aired by these outlets."
They asked carriers to respond to a slew of questions by March 8, including what moral or ethical principles they apply in deciding which channels to carry, how many subscribers tuned into the networks in the weeks preceding the presidential election, and whether they've taken adverse actions against any channel in the wake of the election or the Jan. 6 storming of the U.S. Capitol.
They asked AT&T in one of the letters: "Are you planning to continue carrying Fox News, Newsmax, and OANN on U-verse, DirecTV, and AT&T TV both now and beyond any contract renewal date? If so, why?"
A Fox spokesperson told The Epoch Times via email: "As the most watched cable news channel throughout 2020, FOX News Media provided millions of Americans with in-depth reporting, breaking news coverage and clear opinion. For individual members of Congress to highlight political speech they do not like and demand cable distributors engage in viewpoint discrimination sets a terrible precedent."
A Newsmax spokesperson told The Epoch Times via email: "The House Democrats' attack on free speech and basic First Amendment rights should send chills down the spines of all Americans. Newsmax reported fairly and accurately on allegations and claims made by both sides during the recent election contest. We did not see that same balanced coverage when CNN and MSNBC pushed for years the Russian collusion hoax, airing numerous claims and interviews with Democrat leaders that turned out to be patently false."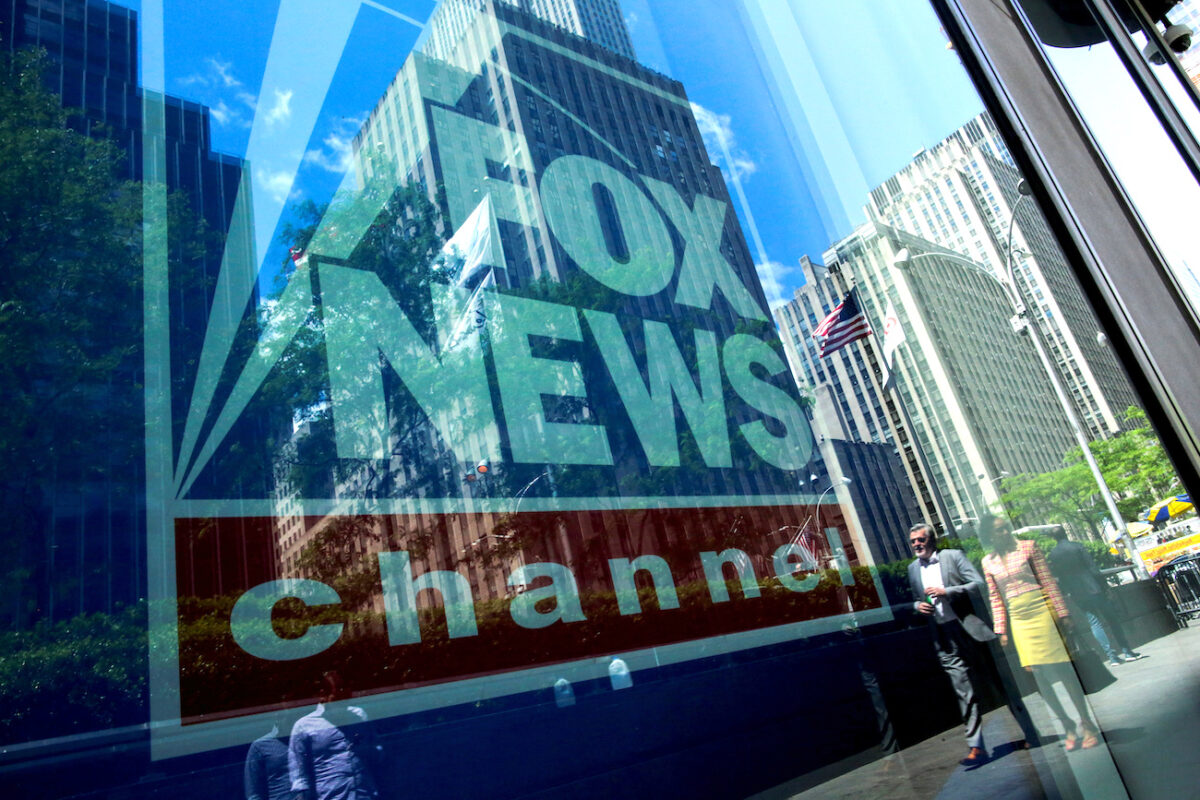 One America News didn't respond to an inquiry.
Republican Federal Communications Commissioner Brendan Carr decried the Democrats' move, saying in a statement: "By writing letters to the cable providers and other regulated entities that carry these news media outlets, the Democrats are sending a message that is as clear as it is troubling—these regulated entities will pay a price if the targeted newsrooms do not conform to Democrats' preferred political narratives. This is a chilling transgression of the free speech rights that every media outlet in this country enjoys."
CNN last month made a push similar to the Democrats' effort, attempting to pressure cable carriers into removing competitors like Newsmax.
The Epoch Times messaged cable providers then, asking for comment.
CenturyLink said it was committed to providing "a variety of broadcast channels covering thousands of topics" and that it does not "endorse specific media or outlets, but instead support viewers' access and choice."
Dish added: "Network owners (and their editorial boards) are responsible for the content that they deliver to us. Provided that the content is legal, contractually we generally do not have the ability to unilaterally edit content or remove channels from our line-up based on their content. Our customers have the flexibility to tune in, remove or block channels and content based on the platform they are using."
Follow Zachary on Twitter: @zackstieber