Jared Isaacman, a wealthy businessman and pilot, is chartering a four-seat SpaceX Crew Dragon capsule for what will be the first fully commercial, non-government piloted flight to orbit, SpaceX and the entrepreneur announced Monday. The mission will benefit St. Jude Children's Research Hospital.https://35c44c1dcc19e60ffef0bd4670cfc8ba.safeframe.googlesyndication.com/safeframe/1-0-37/html/container.html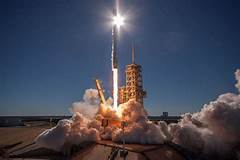 The flight, named Inspiration4, will be commanded by Isaacman, 37, who is reserving two seats for St. Jude and one for an entrepreneur who will be selected in an independently judged competition.
"St. Jude's mission is not about rockets or space exploration, it's about treating some of the most heart wrenching conditions that any parent could imagine," Isaacman said during a teleconference with SpaceX founder Elon Musk. "And if we're going to continue making advances up there in space, then we have an obligation to do the same down here on Earth.
One of the St. Jude seats will be awarded to a frontline health care worker and the other to the winner of a national fundraising campaign that will attempt to raise $200 million for the famed research center. Isaacman promised diversity, indicating a female health care worker has already been selected.
The cost of a non-NASA seat aboard the Crew Dragon has not been revealed, but it is reportedly in the neighborhood of $55 million per "ticket."
"So one seat will go to a frontline health care worker and the other will be awarded through a national fundraising campaign that begins today and runs through the month of February. Our goal is to raise over $200 million, and I'm contributing the first $100 million to this great effort."
He also said he will cover applicable tax obligations for the selected health care worker.
Said Musk: "This is a stepping stone on the way towards providing access to space for all."
"Things necessarily start off real expensive, because it's new technology at low volume, low production rates," he said. "And so we actually need people who are willing and able to pay the high prices initially, in order to make it affordable, long term, for everyone."
"The three crew members we're selecting come from everyday walks of life, including a front-line health care worker who's committed to helping kids fight cancer," Isaacman said. "Someone who visits our mission website and makes a donation, and an aspiring entrepreneur building a business. And what they don't know is that 30 days from now they're going to get fitted for a spacesuit."